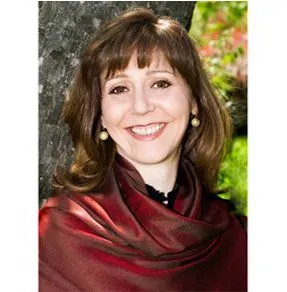 I am passionately committed to guiding you to work through life's challenges, crisis and difficulties to find balance, spark, purpose, meaning and joy in life.
Qualifications
I am a Registered Psychotherapist and a member of the College of Registered Psychotherapists of Ontario (CRPO).

Education
I hold a Masters of Pastoral Studies and a certificate in Spiritual Care and Psychotherapy with a focus in Buddhist approaches to mental health from Emmanuel College in the University of Toronto. I was honoured to graduate with two scholarships, the Charles Plaskett Scholarship for Pastoral Theology and the Emmanuel College General Proficiency Scholarship.
Previously I had earned diplomas in Spiritual Psychotherapy; Spiritual Direction; and in Holistic Health, Energetic Studies from Transformational Arts College.


Continuing Education
As a life-long learner, I embrace continuing education in practice-based and evidence-based modalities. I have earned certificates in Body-Centred Therapy, Cognitive Behavioural Therapy and Applied Mindfulness Meditation.

I have additional training in Cognitive Behavioural Therapy, Mindfulness-Based Cognitive Therapy (MBCT), Dialectical Behaviour Therapy (DBT), Acceptance and Commitment Therapy (ACT), Solution-Focused Therapy, Trauma-Informed Therapy and Mindful Energy Therapy and Mindfulness-Based Energy Psychology for Trauma.
Professional Memberships

I am a Member of the Ontario Association of Mental Health Professionals (OAMHP) and the Canadian Counselling and Psychotherapy Association.
Service to the Profession - Volunteer Work
I value the education and continuing education of spiritually-integrated therapy.
I serve as the Vice President of the Spirituality in Counselling Committee of the Canadian Counselling and Psychotherapy Association.
Recently I was nominated to the Professional Development Committee of the Ontario Association of Mental Health Professionals and look forward to the vision and work of this committee.
I am honoured to serve as a member of the Emmanuel College Advisory Committee for Emmanuel College at Victoria University in the University of Toronto.
Spiritually-Integrated Therapy
Psycho-spiritual therapy integrates spirituality, psycho-education, mental health, wellness, religion, pathology and human development principles to identify and address challenges across all stages of the life.
I feel that it is both a privilege and an honour to walk alongside individuals navigating difficulties, uncertainties and challenges in life. With a wide-ranging toolkit of evidence-based and practice-based modalities and an integrated therapy approach that incorporates a holistic view of mind, body and spirit, I will suggest and look to implement tools that resonate for you.
Mindfulness

I have integrated mindfulness-based interventions following the completion of a Specialist Certificate in Applied Mindfulness Meditation from the Clinical Mindfulness and Psychotherapy program at the University of Toronto, Factor-Inwentash Faculty of Social Work.

Since 1999 I have been practicing meditation under the guidance and teaching of a number Tibetan meditation masters and Western meditation teachers. I have had the opportunity to study and receive teachings in retreat in Canada, the United States, India and Nepal. As part of my personal practice, I am currently in the seventh year of a nine year meditation and spiritual practice program in the Tibetan Buddhist monastic tradition.

I have experienced great personal growth through the practice of mindfulness and meditation. It is an honour to integrate my personal interest into my professional work for the benefit of others.
Mindful Sound
Grounded in meditation study and integrated as a psycho-spiritual therapy and spiritual practice, I integrate sound work or contemplative and mindful sound to foster inner awareness, stillness and healing.